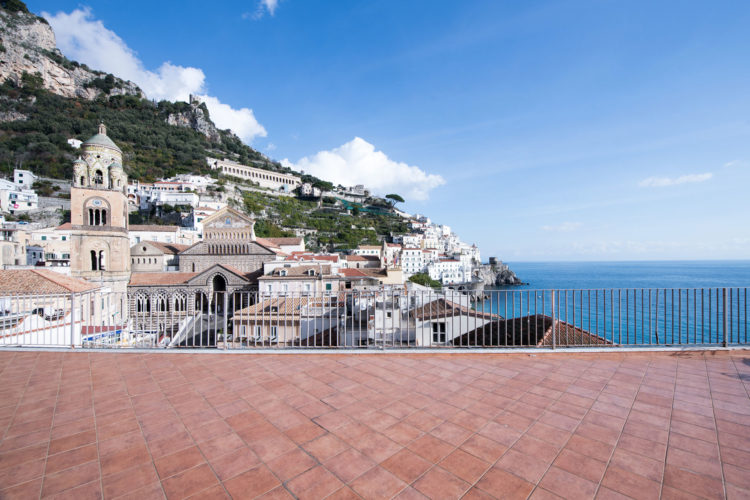 Have you ever dreamed of opening your eyes and finding yourself on the edge of Paradise? It will be a feeling all to be experienced and told by entering the panoramic terrace available to our two apartments. About 120 m² wide, it is divided in half by a low separation that protects the privacy of the guests of the two rooms. The terrace offers a 360° panorama of Amalfi's beauties, from the Cathedral, to the coast, to the historic center, which you can enjoy kissed by the sun and the sea breeze whenever you want. A unique view of the city reserved only for you.
The spacious retreat overlooking the sea, mountains, and Amalfi's artistic beauty of about 60 m² is equipped with a ceramic table for each apartment. There are, in addition, sun loungers for lying in the sun. The ideal place for moments of relaxation, having a drink or eating meals surrounded by the most beautiful landscape in the world.
Thanks to its exceptional location you will have access to a panorama that will leave you breathless like few others. An experience to add to the baggage of emotions with which you will return home having finished your typically Amalfi stay.